mint green robin egg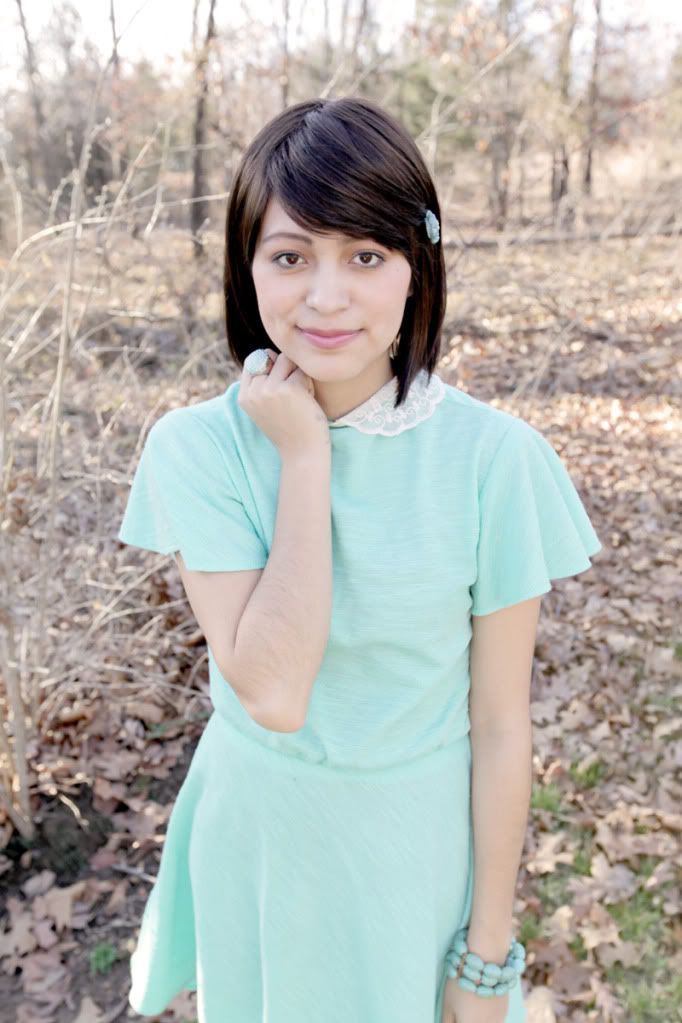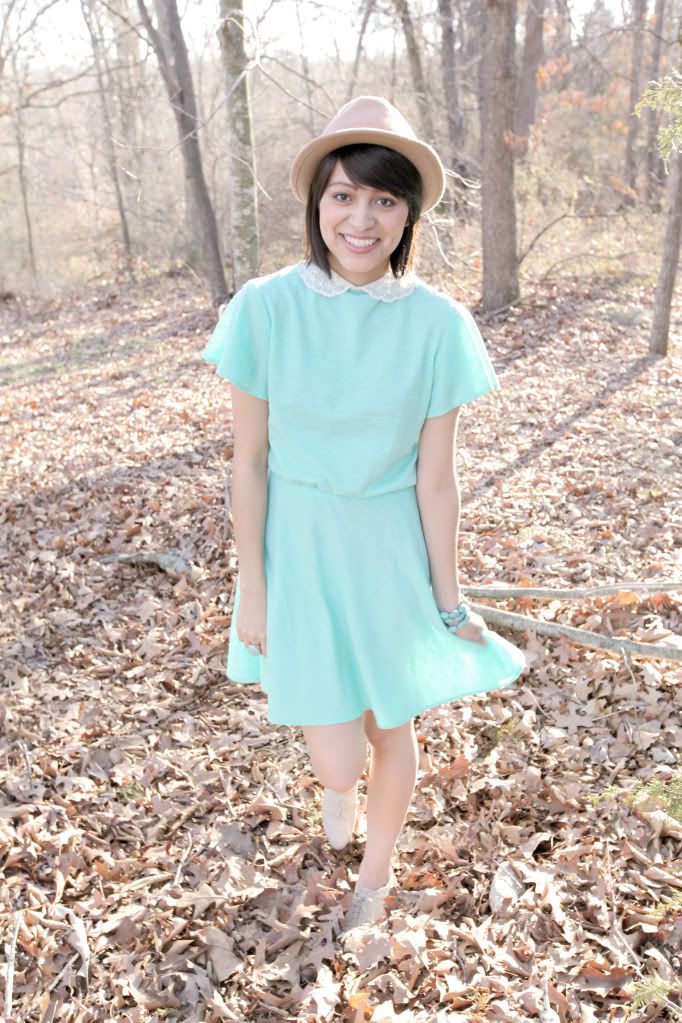 I don't know about you guys, but there is just something about peter pan collars that I can't take serious. They're adorable and I can't help but feel like a kid again (see the 3rd photo, with yes its an aviator teddy dog), and when I see other bloggers wearing these I just want to scoop them up and squeeze them...so my theory: you can't possibly get mad at anyone wearing a peter pan collar, because they're so darn cute!
This is another great find from work, and I felt silly at first so I needed help from my stuffed friend to loosen up a bit. T
his mint green/robin egg blue is probably a new favorite of mine. The best part about spring is that it's absolutely acceptable to walk around looking like a painted easter egg. YAY.
It's March, and I'm so excited about this weather. This is also the month where I tend to lose focus, I'm so over everything and really just want school to end. Next year, I'm definitely going to take it easy because these never ending days in the life of an overachiever are just not fun anymore. Go me!
It's Thursday everybody! We made it to the weekend :)
Labels: oufits, spring, TEEN VOGUE