seafoam scallops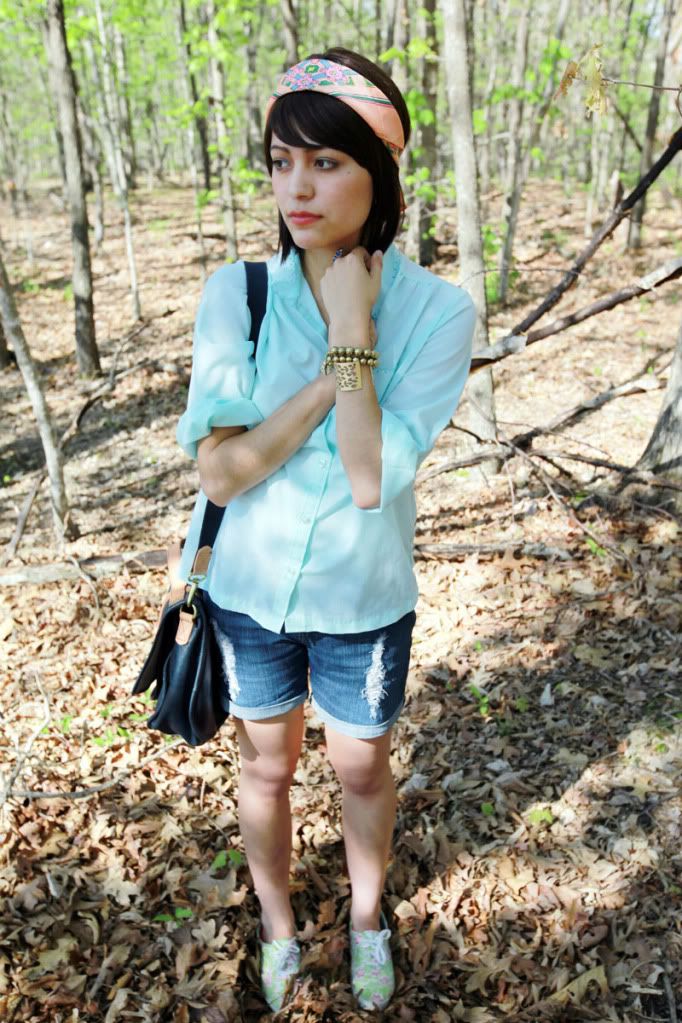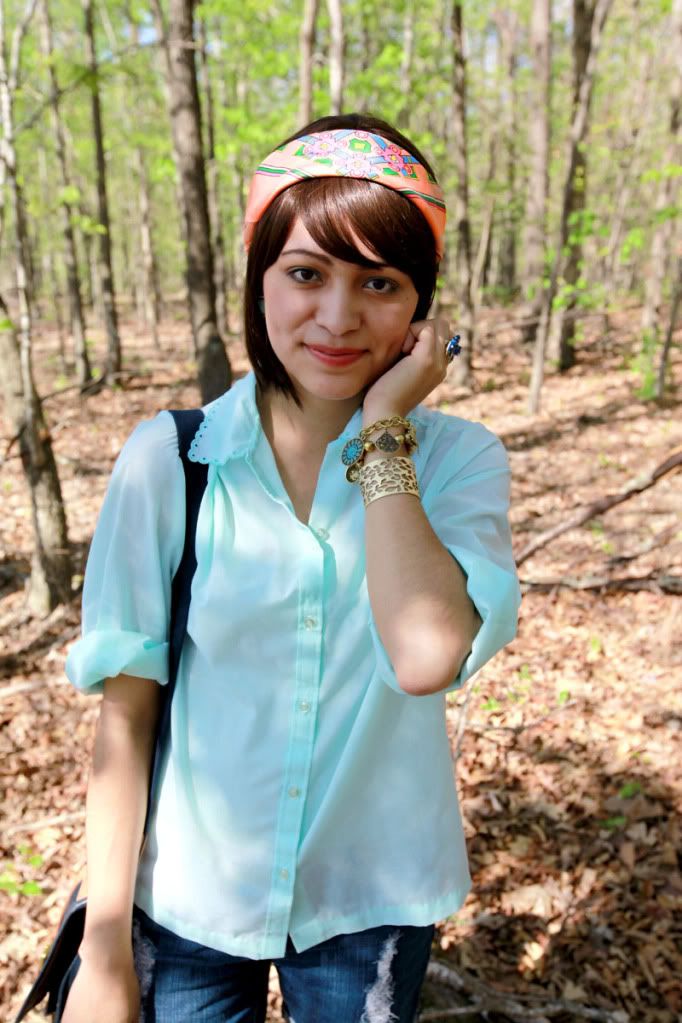 Vintage 70s blouse, vintage scarf, Fossil vintage re-issue messenger, F21 shorts, thrifted Keds
So I think I'm hooked on wearing scarves like this, they make me feel like a ninja. I received this scarf two years ago after I wrote a story for the school paper about the owner of The Vintage Scarf who sells quality scarves in an assortment of colors. I love the colors on it and the print has a neat explosion of colors--which I LOVE! I found this blouse at a local thrift store for a few dollars, the color stole my heart and the detail on the collar and pocket were just too cute. I just have to roll up the sleeves because they're way too billowy for my taste. I also found these Keds a couple years back at a thrift store for only $5 and they were brand spankin' new! They're so comfortable and perfect for days on the go.
I also want to take a moment to share some ultimate cheesiness: It means so much to me that some of you are leaving such sweet comments about being inspired by me. I ultimately started this blog with the hope of being able to inspire at least one person that fashion or style doesn't have to be about buying expensive name brands, being super thin/tall, or having tons of money. Having style to me has always been about working with what you have, making things uniquely yours, and feeling confident in your own skin to rock any look you want. So, to share some love for your love I'll be having a giveaway soon so stay tuned folks!
Listening to: "Sweet Caroline"- Neil Diamond.
here.
Labels: outfits, spring, TEEN VOGUE