a road full of promise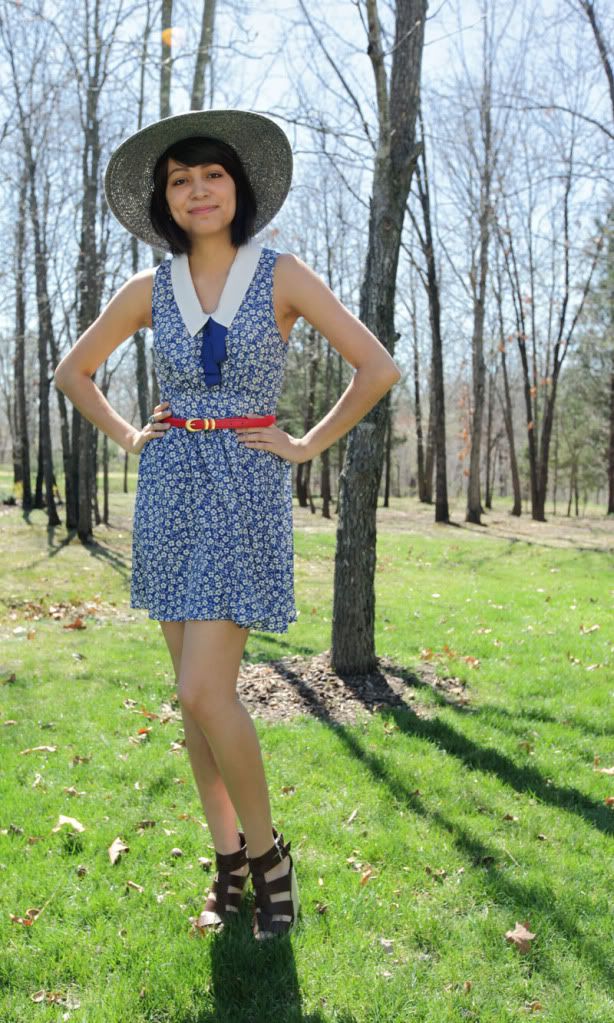 F21 dress, Target floppy hat & Dolce Vita for Target wedges, thrifted belt
I can't thank you guys enough for all the sweet birthday wishes. Being 21 is a blast and I've loved every minute of it, possibly a little too much--which is totally fine by me. I love springtime dresses, fo' realzz. I can't believe I found it at F21, but the collar is what lured me in. On another note, I'm really not looking forward to going back to school, spring break forevva please.
Ok, enough babbling!
I hope you all enjoy the rest of this weekend and make the most of it, I know I am!
Currently listening to: Doug and Zeus snoring. It just started raining. Nap time!
Labels: outfits, spring, TEEN VOGUE