bright sunshiny day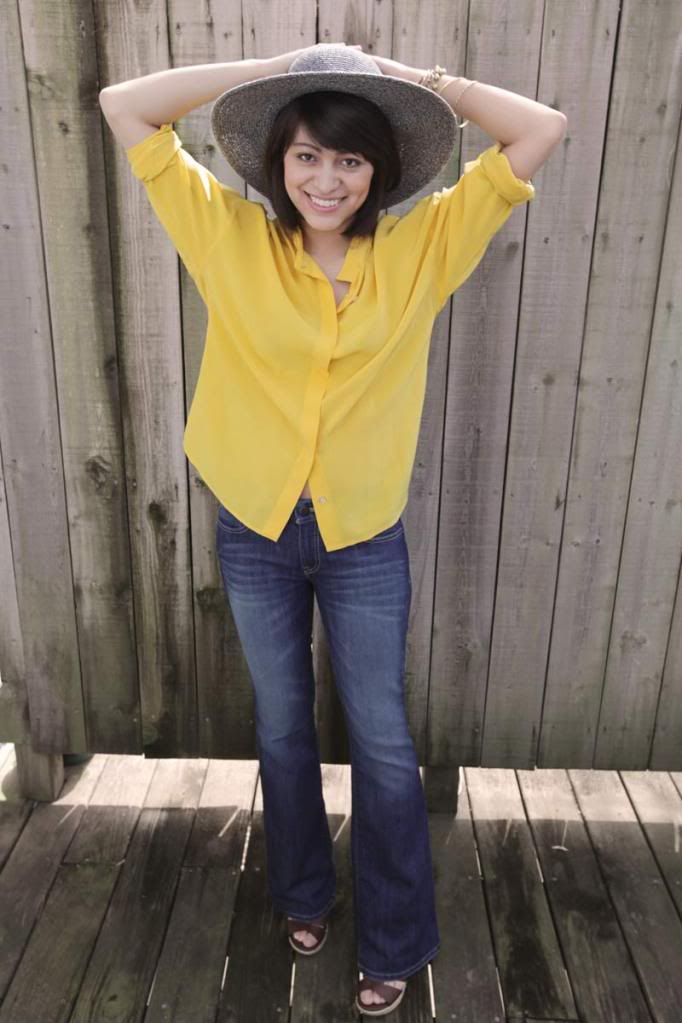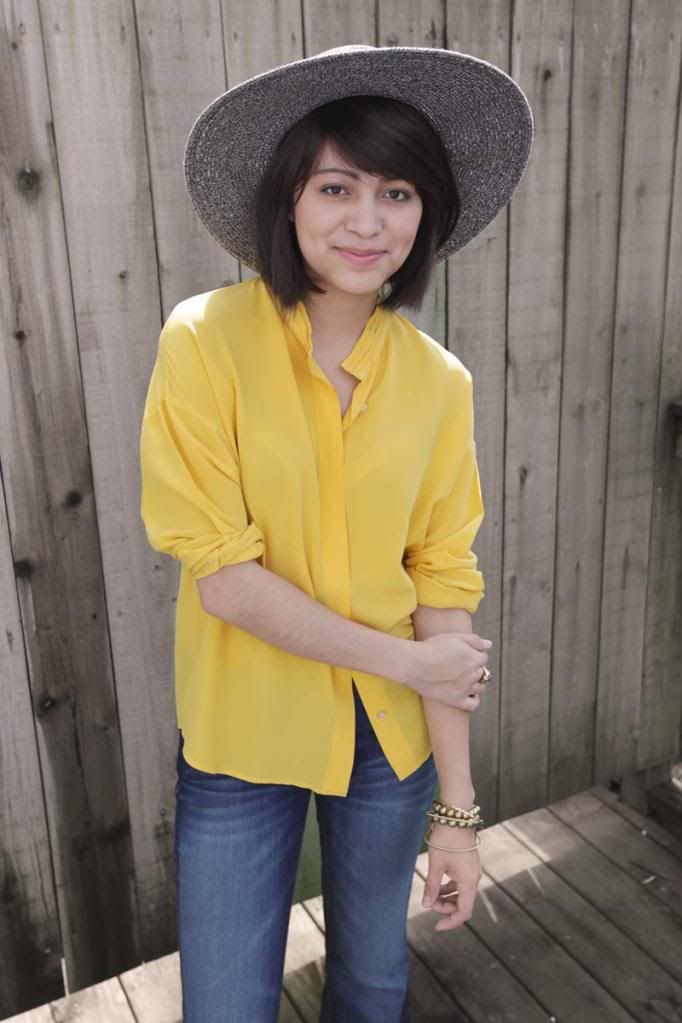 Grey Dog vintage blouse, Target floppy hat, Dolce Vita for Target Wedges, William Rast for Target jeans
Hey hey! Such a beautiful day out today, perfect for lounging around in comfy jeans and a silky blouse (which have quickly become staples in my wardrobe ).
I'm not one for spending lots of money on jeans or a fan of the "glitter exploded" detailed designer jeans that cost $200+. I try to stick with brands that are consistent and simple, and unfortunately I haven't been able to find my favorite jeans at Gap. I've always had a tough time finding jeans in my size that are long enough or that fit just right.
Much to my surprise, I found these amazing jeans at Target from the William Rast collaboration. They fit like a dream! They were long enough to roll up and I scored them on sale for only $12! I was hesitant at first to try these boot cut ones, since I'm so used to wearing skinny jeans but let me tell ya though...my toosh has never been so happy!
p.s. pictures of my new place coming soon, can't wait to show my thrifty finds
Labels: oufits, spring, TEEN VOGUE