it's electric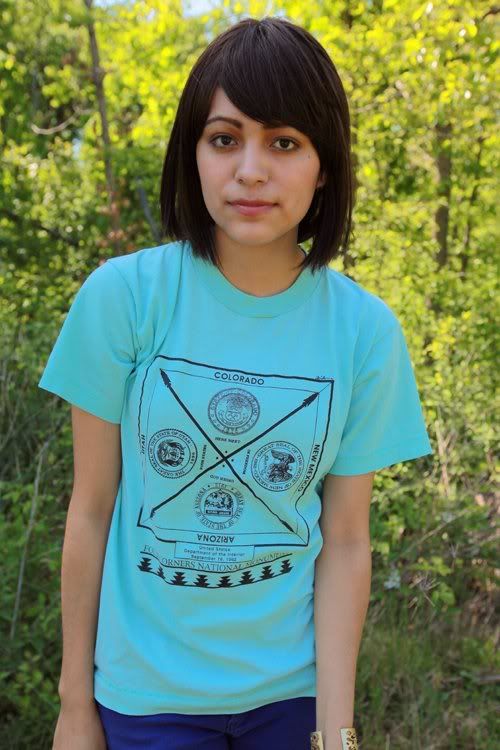 thrifted 80s bag, thrifted tee, F21 pants, Bongo wedges
The sun was so bright today (hence the warmness of the photos) and I definitely needed it. I feel like a flower who's been watered way too much and even just the slightest glimpse of sunshine makes me blossom like a May flower.
I feel so electric in these pants, sure they might have caused a few people too look at me strangely but I don't care. I love mixing bold colors together because it really makes me happy and that's what matters. My color combination inspiration--why Rachel Roy's Spring '11 RTW of course.
More from this collection
here
.
Happy Cinco de Mayo, it's also my last day of class(one final left)! Off to have some mojitos to celebrate!
Labels: inspiration, outfits, spring, TEEN VOGUE